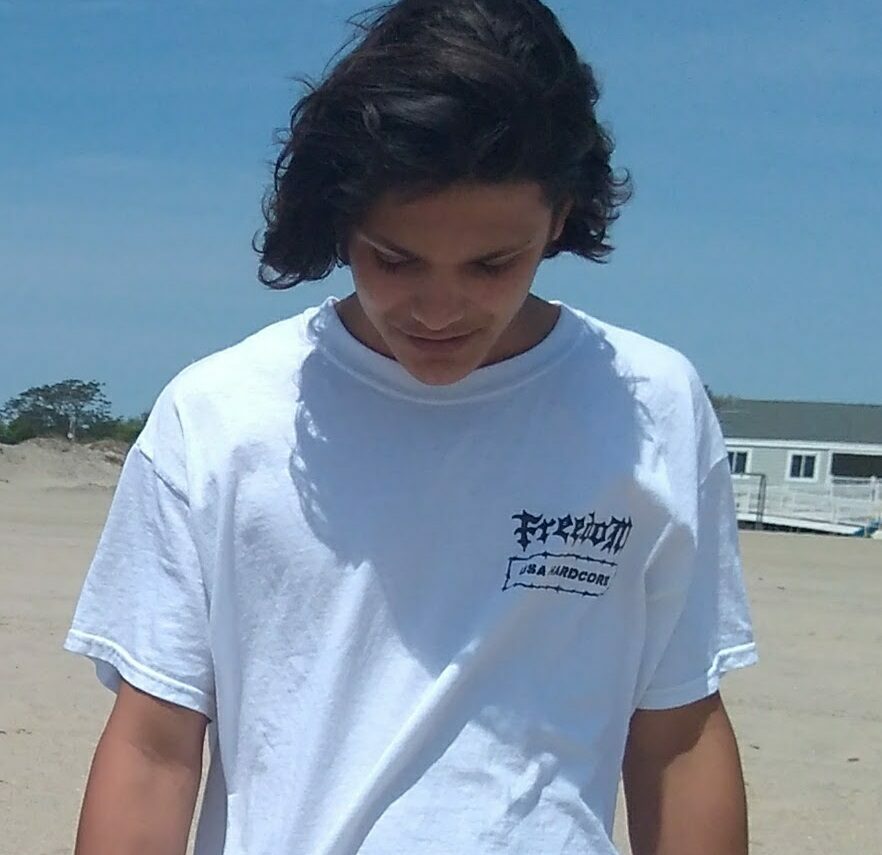 More than 3,100 people died of drug overdoses in New Jersey in 2018. That's 3,100 families impacted by those precious lives lost.
Eric suffered tremendously, struggling from the disease of addiction. He was a beautiful soul… so loved by all those around him. His light shone so bright on all lives he touched. Eric would want his foundation to make a difference… to call attention to the fact that we are making no progress in fixing the problem in our state.
Eventually, his foundation will partner with organizations who can make that difference. But since we are a new foundation and need time to research such organizations, we opted to help to make some children's lives better in the interim.
Update: 1st Annual Walk for Eric James – There are no words to describe the outpouring of love and support to honor our Eric James on October 12th! Thank you all for joining us for this special event. We had more than 75 participants and generated more than $5,000 in donations! Congratulations to Captain Cynthia Antico as top team fundraiser and Luke Detore as the top individual fundraiser! Way to go! It was a beautiful day, spent with family and friends and a truly special tribute to our Eric James. We know he is smiling. In love and peace… The Eric James Antico Jr. Foundation Corp.
To Our Generous Donors, Thank You!
Angelo Antico
Anthony Antico
Cynthia & Eric Antico
Diane & Tony Antico
Jimmy Antico
Kenny Antico
Jen Allen
Sweet Baby
Jason Baeri
Marge Baeri
Vincent Baeri
The Baeri Family
Amanda Bailey
Daniel Buckley
Marsha & Paul Chasinov
Susan Cairns & Dana Fiore
Aeron Colmenar
Debbie Conner
Danielle Cucci
Nicole Cucci
Rena Dawes
Luke DeTore
Michelle DeTore
Kathryn DiBari & Family
Andrew DiCamillo
Jacqueline Dixon
Kathy & Keith Duncan
The PA Duncans
Ronni Enzman
Gamble Fanizzi
E L
Ed Fox
Kerri Ganley
Veronica Gilroy
Cynthia & Dan Gladis
Montana Gottman
Laura Hallam
Maddy Hirsch/RadMadJeweler
Melissa Hopf
Georganne & David Jussel
Bj Kelly
Ellenmary Kelly
Lisa Kelly
Karen Ketcham
Aliya Khoblall
Pam & Larry King
Gene & Nina Kizenko
Kristen Korman
Tricia Kranz
Calvin Kulick
Diane Lasiewski
Lisa Lasky
Cheryl Lasky
Clair & James Lasky III
James Lasky IV
Megan Lasky
Jack & Kimi Lind
Diane Lubischer
Dolorita Malit
Kimmee Masi
Matt Megill
The Milhazes Family
Deb Molawka
Susan Peterson
The Plymouth Rock Foundation
Liz and Virgil Ranaudo
Jodi Reese
Nate Rosman
Baillie Rossi
Nick Rossi
Noelle Scarpulla
Richard & Lenore Schleuning
Nicole Schaaff & Charlie Baranoski
Donna & Ed Smyth
Peter Stiles
Joanne Strain
Jean & Milt Straus
Lori Suske
Jim & Norma Tignanelli
Debra & Nicky Torres
Rose Van Clef (Team Talbots)
Jean Vigeant
Joseph Verni
Deanna Warman
Rebecca Witschel
Thanks to our local businesses supporting our cause!
Beautiful Sentiments from the Team Pages:
Andrew DiCamillo: sending love
Ellenmary Kelly: For a beautiful soul taken too soon, love and miss you Eric
Montana Gottman: Too many people are taken from drug abuse, thinking of everyone affected.
Luke DeTore: All the love in the world
Susan Peterson: Prayers to everyone affected by this young man's passing. Luke Detore we love you and are proud of you for keeping your friend's memory alive by helping others.
Deb Molawka: ❤
Gamble Fanizzi: Your time here on earth may have been short but it had purpose, and meaning. May you rest in peace.
Nick Rossi: longliveE
Marsha & Paul Chasinov: We are happy to donate to The Make a Wish Foundation in Eric's name
Jean Straus: Love, Jean & Milt Straus
Nicole Schaaff: All of our love, Nicole Schaaff and Charlie Baranoski
Danielle Cucci: All my love
Melissa Hopf: Eric always put a smile on my face whenever I saw him. He was a good friend to Brody. I'm honored to help donate in his memory.